It's so interesting how your spending habits can change the instant that your husband has full transparency of your finances upon the creation of a joint bank account. In the years before joint checking, I'd buy whatever my heart desired, whenever my heart desired it. Clothes, shoes, home décor, you name it. If it was on sale and cute, it was mine in approximately 3-5 business days. I was a bit reckless. Oops.
Now, things are different. I've done a little growing up, I've become infinitesimally more responsible, and I respect that I can't be careless with our money like I could be with mine. But mostly, I feel like Skyler won't consider a brand-new jewel-toned velvet sofa as crucial of a purchase as I do, and if he came home to that beautiful, soft, wonderful, perfect little sofa in our living room, he would not be as thrilled as I'd like him to be. So, as we have begun to navigate this aspect of married life together, we've been handling all non-essential purchases as joint decisions.
Enter: Skyler's new set of golf clubs, and a set budget for me to spruce up the interior of our home in any (reasonable) way I'd like.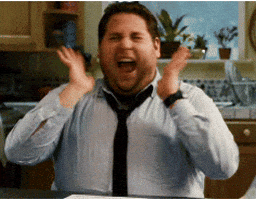 In case you were wondering, that budget was not even close to enough to cover my dreamy velvet sofa, so I went back to the drawing board. I started flipping through the mental Rolodex of things I've wanted, jumping from room to room within our house. I weighed the pros and cons of a big-ticket item vs. several smaller pieces. (Sorry Roomba, maybe next time.) Back and forth and back and forth. I added dozens of items to online shopping carts, spanning so many tabs that my web browser could barely keep up. Ultimately, I trimmed my focus and my shopping list, focusing solely on sprucing  up our bedroom. It's the room that has frustrated me the most because of its wonky layout, and consequently, I've spent almost no time and energy decorating it. Instead, I've made sure the public parts of our home were up-to-snuff, and neglected the single space in which we spend the majority of our time.
So, while I was deciding on our new nightstands, bedding, gallery wall pieces, décor, closet organizers, etc., I also rounded up this week's list of the top 10 must-have items to spruce up your bedroom – all under $50!
What are some of your seasonal favorites? Tune in next week for the final installment of summer essentials, focused on your living room! (And if you missed last week's kitchen roundup, click here!)